Psychotherapy for MidLife and Aging Issues
Are You Struggling to Navigate Distressing Emotions as You Age?
Does aging scare you? Do you feel like you need to talk to someone who can help you?
Are anxiety or depression keeping you from feeling good about yourself as you face aging issues?
Are you suffering from old or current traumas? Do you feel trapped by shame or guilt?
Do you have trouble finding meaning and purpose in your life? Are your religious or spiritual values supporting you?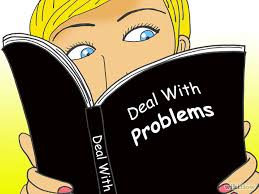 As you age and enter midlife, you may see life passing rapidly and wonder where the time has gone. Fear of aging without purpose and meaning can cause anxiety and depression to surface, and life can look dark and hopeless. Health issues may be causing isolation and pain in your life. You may lie awake at night, worrying about your health and questioning your decisions and relationships. Perhaps you are struggling to deal with the loss of a spouse or loved one, or you feel like your family and friends are avoiding you. The things that used to satisfy and motivate you may no longer hold the same interest. Thoughts of unfulfilled dreams and promises of youth seem to be disappearing with nothing on the horizon to replace them.
The idea of facing aging issues alone becomes filled with dread and foreboding. Spiritual practices that once comforted you no longer deliver the peace and joy you knew. Relationships that gave you support either aren't there or don't seem to be enough. You may wake up one morning and feel like you don't recognize yourself anymore. Do you wish you could have more passion in your life as you age?
Concerns About Aging Affect an Ever Growing Group of People
As you deal with issues during the second half of your life, fears about loss of identity and diminishing physical and mental abilities can arise. It is not unusual to have old wounds surface that bring feelings of pain and shame. We all encounter major challenges as we age, and the strategies we used to deal with issues when we were younger may not work during the second half of our lives. We can no longer make our problems "go away" with hard work and denial, but you may not know where you can turn for guidance, acceptance and support as you learn to let go of old attachments.
Fortunately, there is a bright side. With the help of a wise and compassionate mental health counselor, aging issues can be confronted and dealt with more deeply and less painfully. Counseling for adults can lead to aging with grace, dignity and peace of mind.
Adult Counseling Can Help You Feel Passionate and Alive as You Age
In an atmosphere of respectful and compassionate listening, you and I will build a relationship in which we can explore your life and experiences, both traumatic and uplifting. The aim of this exploration is to help you gain access to and learn to trust the voice of your authentic Self. Often, access to this inner guidance has been cut off or locked away because of an earlier wound or trauma. This counseling can help you connect to the deepest part of your being, your soul, from which you can draw strength you never knew you had.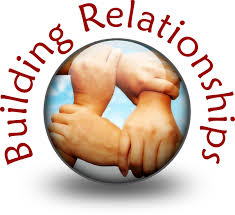 Our work will be transpersonal as well as personal, meaning we can explore your deepest/highest values as well as personal struggles. By learning how to apply your core moral/ethical/spiritual values, you build a solid foundation of integrity and personal awareness for ongoing healing work. Mindfulness helps you gain awareness and control over the thoughts and beliefs that cause suffering.
A good therapist is one who can closely reflect who you really are so that you can learn to see yourself and trust your own intuition and inner guidance. Through non-judgmental, conversational dialogue, we will create a space where you can feel safe and secure talking about your deepest concerns and traumas. You can explore areas of your life that you have kept hidden out of a sense of shame, guilt or the fear that you might be judged. As insight is gained, the light of increased awareness can reveal your authentic Self and help you reconnect with your soul. In addition to helping respond to the physical, mental, emotional and spiritual challenges of aging, you can learn to apply your spiritual values into your daily life. You can find the courage to live an authentic life filled with meaning and purpose. And, the renewed energy you develop can be brought to your relationships and pursuits that have meaning in your life.
I have done extensive research, hands-on study and exploration of both Eastern and Western Wisdom Traditions, both psychological and spiritual. In teaching these therapeutic approaches in a university setting, as well as presenting at many conferences, seminars and workshops, I have learned to present these ideas in helpful ways that you can apply in your own life. With adult counseling, you can find relief, healing and growth in your life and relationships.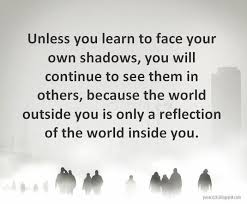 It Sounds Like Therapy Could Take a Long Time and Be Expensive.
At Depth Therapy, my approach is aimed at true healing and transformation. The time it takes to achieve healing depends on how serious the traumatic suffering is. You may feel better after only a few sessions of consultation and/or coaching in various mindfulness tools. If, however, your anxiety and/or depression is interfering with your life and inner peace, you may need a more structured approach – and more time – to help you examine your life and suffering more deeply and thoroughly.
It is also worth considering how much money you have spent coping with your challenges rather than healing from them. Whether you are searching for adult counseling, relationship counseling, family therapy or help with a specific issue, such as depression treatment, you are making an investment in yourself and your wellbeing.
I'm Not Sure I'm Ready to Commit to Counseling. What Will Be Expected of Me in Psychotherapy?
I take a collaborative approach to psychotherapy, pulling from a variety of tools and techniques and tailoring our work to your unique goals and needs. This involves exploring your strengths, interests and what has worked for you in the past. You may prefer "assignments" that help you structure your time and self-exploration. Or, you might feel like you are already too busy and want to work only during our sessions.
I believe that true change only happens when we are able to feel the change within our body and daily experience. Our work can help you get in touch with yourself by "listening deeply" to your experiences and exploring causes and possible steps you can take to diminish your suffering. Sometimes this involves looking carefully at the past and seeing if there are things for which you need to forgive yourself or others. However we approach your journey toward healing, the work is often done with humor, helping you feel comfortable and supported as you find your own pace and voice.
Distance, Disability, or Other Limitation Prevents Me From Coming Into Your Office. Can We Do These Sessions by Skype or Phone or Email Exchange?
Yes, most definitely we can and I suggest you visit my Specialty Page on Long Distance Online Therapy. Just click here for access.
You Can Find Relief and Healing
There is a great mystery at the core of who we are. For some of us, access to this mystery has been clouded by anxiety, depression and suffering. Whether you know the source of pain or not, you may be in a place where it is time to do the necessary work of healing.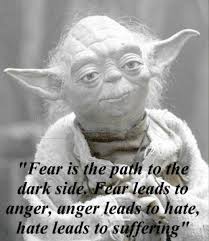 If you are ready to explore who you are, find relief and start healing, or if you would like to explore further, I invite you to give me a call at 303-726-0847 or fill out the email at the bottom of this page to schedule a free 15-20 minute phone consultation.

And remember, I work in-person, or by phone and/or Skype for those of you who do not want to or cannot come in person for any reason.