Spiritual Counseling for the Second Half of Life
Are You Confused About Spirituality?
Do you lie awake at night and wonder what's missing in your life? Would you like to talk with someone about it but don't know who you can turn to for guidance and support?
Do you sometimes think, "If I could only believe in something greater than myself, it would help me find meaning and purpose?"
Have you studied and practiced a spiritual discipline only to find you don't know how to apply it to your daily life?
Would you like to explore new spiritual traditions for fulfillment and answers, but you don't know where to start?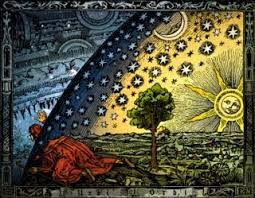 You may notice that your values are shifting as you age. What once motivated you no longer holds the same interest. You might want to talk with someone who understands what you are going through and who can help clarify your concerns. But, you may not feel comfortable discussing spirituality and concerns about aging with family or friends. Or, perhaps you tried sharing your experience with a loved one, but you didn't receive the guidance or support you were hoping to find.
You may recognize that now is the time to explore and understand your spirituality, but you don't want to struggle alone with these difficult questions. As the body changes and physical capabilities become more challenging, you may face changes in your priorities. Maybe you have been diagnosed with a chronic or terminal illness that has led you to consider your beliefs on a deeper level. Perhaps you want or feel like you need to explore your thoughts about death, but you aren't sure who can provide the support you need as you consider your own death or the passing of a loved one. Do you wish you could feel confident in your spiritual direction as you age?
Many People Re-evaluate Their Motivations and Spirituality as They Age
It is very common to spend time considering our higher, deeper values when we reach midlife and during the aging process.
The first half of our lives is taken up with career building and family.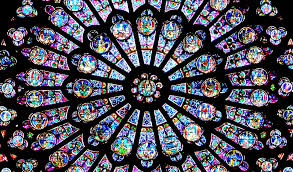 When we enter the second half of life, however, we often need something else to give our lives meaning and purpose. A deep longing arises to connect with our spirituality, and new approaches are called for. It is difficult to explore such new areas all alone, and you may wish to talk with someone who has explored a wide variety of beliefs and traditions.
We all face new challenges as we grow older, and it is normal to question the meaning and purpose of our lives. You may find yourself asking what you have learned and accomplished in your life and what feels incomplete. What holds your interest and challenges you? What is falling away? Where do you feel passion?
Fortunately, there is help and hope. Spiritual counseling at my office in Englewood, CO, you can explore your closely held beliefs and work toward spiritual growth and discovery.
Spiritual Counseling Can Help You See Yourself More Clearly
"God is the name of the infinite and inexhaustible depth and ground of our being. That depth is what the word God means. And if the word "God" has not much meaning for you, translate it, and speak of the depths of your life, of the source of your being, of your ultimate concern, of what you take seriously without any reservation. Perhaps, in order to do so, you must forget everything traditional that you have learned about God, perhaps even that word itself. For if you know that God means the infinite depth of your being, you know much about Him."
— Paul Tillich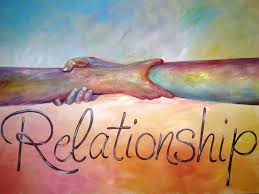 Each person has an internal blueprint for how to self-actualize, but that doesn't mean you have to work toward personal and spiritual development alone. Having a conversation with a spiritual counselor focused on discovering your own unique spirituality may allow you to see yourself more clearly. Together, we will discuss your questions and help you find a well of wise spirituality within yourself. Through mindfulness and awareness tools and techniques from both Eastern and Western schools of spiritual thought, we will build a relationship that allows you to uncover and validate your inner personal blueprint. This blueprint is the internal "map" that shows you the way to become whole and happy.
Many of us desire a deep connection to the Divine, however we define it, and each of us has our own unique way of accessing and listening to this connection. When you learn to listen to and honor your spiritual beliefs, this connection becomes an internal guide, helping you express yourself and your soul. If there is a disconnect in your daily life, we will look at the fears and obstacles that are preventing you from feeling spiritually empowered and fulfilled.
You may recognize you could benefit from spiritual guidance, but you still have questions or concerns…like:
I feel like I should be able to do this by myself—I just haven't spent time thinking about my spirituality.
It is not laziness or mere self-indulgence to ask for spiritual guidance and support if you are experiencing a deep longing for something more meaningful or fulfilling. You are not "weak" to want to talk with someone who can provide guidance and companionship on the path to spiritual healing and development. A spiritual guide should act as a wise elder, helping you explore your own deeper truths without fear of being judged or having decisions made for you. A good spiritual guide will help you learn to look within yourself for guidance and to trust your decisions.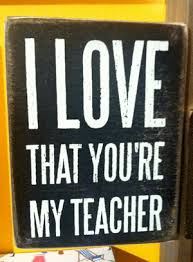 What is the advantage of coming to see you instead of a religious teacher?
There are always times it is best to go to advanced or enlightened spiritual teachers. Seeing someone like me who doesn't have an allegiance to any one tradition, is advantageous to help with psychological as well as spiritual blocks that are preventing you from connecting with deeper meaning in your life. I can also help you explore your personal relationship to your unique spiritual path and learn how to integrate your spiritual experiences into your daily life.
Distance, disability or another limitation prevents me from coming into your office. Can we do these sessions by Skype, phone or email exchange?
Yes, we most definitely can meet online or by phone to accommodate your situation and needs. I invite you to learn more about Long Distance Online Therapy here.
You Can Get Help Clarifying Your Spirituality Concerns
There is so much longing and frustration around dealing with spiritual issues. If you feel you are ready to talk with someone about these really important concerns and explore them in the context of a healing conversation, give me a call at 303-726-0847 to schedule a free 15-20 minute phone consultation. Or, you can fill in the contact form below and I will call you. Together, we can see if spiritual counseling can help you in your journey of fulfillment.