Relationships As a Spiritual Path
Would You Like to Forge a Deeper Spirituality Into Your Relationship?
Do you have a longing to work with your partner on a spiritual level as well as physically, mentally and emotionally?
Do you and your partner talk about spiritual ideas but don't know how to approach conflict or disagreements in your relationship using spiritual principles? Would you like to build a stronger foundation and closeness based on your beliefs?
Do the two of you study different paths and don't know how to integrate them in your relationship? Do these different beliefs create conflict, tension or distance?
Would you like a set of suggestions and exercises to help turn your relationship into a Spiritual Path?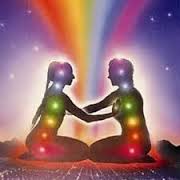 You recognize how important spirituality is to you and your partner. Your values and beliefs are central to who you both are as individuals, but integrating spirituality in your relationship can seem confusing and overwhelming at times. Would you like to talk with someone who has already navigated through these waters and has built a strong relationship of her own?
Your relationship may not necessarily be in trouble, but neither you nor your spouse feel like you have the spiritual connection you want or need. You long to connect on a deeper level, but you may not feel like you have the exercises, tools and techniques you need to help facilitate a more spiritual bond.
Some Couples Feel "Called" to Deepen Their Relationship Spiritually
You and/or your spouse may have followed or studied a spiritual path for most of your adult life. Now, you are in a relationship where you both feel you share common values, and you both want to deepen your commitment and bring your spiritual lives together as well.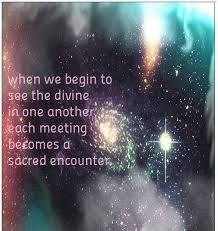 It is common to feel confused and lost about how to incorporate spirituality into your relationship. You may have searched for resources for how to foster a deeper or more open spiritual connection, but it can be hard to find practical help and support that you can relate to and apply in your own life. Other times, people run into difficulties applying what they have learned individually to their on-going work as a couple.
Many couples struggle to navigate the challenges of fostering spirituality in their relationship, and one or both members may worry about what their feelings of disconnection might mean for their relationship.
Spiritual Couples' Therapy Can Help You Build a Deeper Bond
Through conversation and dialogue, we will explore your desires and longings, both separately as individuals and together as a couple. Through exercises and strategies that can be done between sessions, we will discover the strengths and challenges in your relationship. We will look at your vision of what a strong, fulfilling spiritually-based relationship would be. In a safe environment and teaching from a place of good will and kindness, we will work to help each person achieve a deeper sense of commitment and care for one another and for the relationship itself. The exercises that can be done at home will be tailored to your needs and determined during the course of our work together. For example, sometimes people need to do exercises together to become closer. Other times, one or both members in a relationship may need to feel more autonomy in order to connect with their individual experience before sharing their needs with their partner.
Together, we will explore ways to create a spiritual practice that will satisfy both of you. We'll help you find your own unique relationship "blueprint," which allows you to create something together that is far greater than anything achieved separately. To learn more about navigating spirituality in your relationship and building a "blueprint" together, I invite you to read my blog, in particular my three-part series on Building the Sacred "Vessel" of Relationship.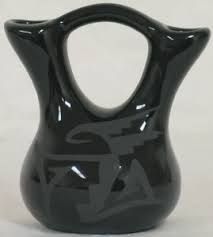 Connecting on a spiritual level in your relationship is a maturing of marriage that only comes with conscious intent. It takes time, commitment, courage and calling. But, when you are both ready and committed, spirituality is a great adventure that you and your spouse can share.
"Shouldn't we take this to our spiritual teachers? Why you?"
If you think going to a spiritual teacher, minister, priest or rabbi is best for you and your partner, I encourage you to do so without reservation. The advantage of coming to me is that I have 45 years providing individual and couples' counseling. I have also extensively studied both Eastern and Western spiritual traditions, and I provide understanding, nonjudgmental support that respects your beliefs and traditions. However, the most important qualification I have has been in creating the "vessel" of marriage in which we have learned these principles. Like water held in a bowl, the "liquid" of marriage is held in a vessel where both people are transformed in each interaction to become something that neither could be alone.
"We do not want someone else telling us what we should believe or do."
I completely understand your concern and feel much the same way. The very core of my work as a couples counselor is respect for the energy that brought you two together in the first place. Only the two of you know what beliefs are the highest/deepest you share. The crafting of your relationship is in your own hands. We will work together to discover, distill and—if desired—create a ritual where you both feel seen and honored.
"Distance, disability or other limitations are preventing me from coming into your office. Can we do these sessions by Skype, phone or email exchange?"
We can certainly accommodate your situation and needs to meet with a relationship therapist online or by phone. I provide online therapy, therapy by phone or, if you prefer, we can conduct relationship counseling by email. I invite you to learn more about Long Distance Online Therapy here.
You Can Foster a Deep, Spiritual Connection
If you are looking for help connecting with your partner spiritually, or if you have additional questions about spiritual couples' counseling, I invite you to give me a call at 303-726-0847 or fill in the form below to schedule a consultation.
BUILDING THE SACRED "VESSEL" OF RELATIONSHIP, PART 1 OF 3
BUILDING THE SACRED "VESSEL" OF RELATIONSHIP, PART 2 OF 3
BUILDING THE SACRED "VESSEL" OF RELATIONSHIP, PART 3 OF 3